Feed our Friendly Animals
A fun family trip to the Cedarburg Creek Farm just isn't complete without visiting the petting zoo. We have an entire barnyard of animals for you and your family to enjoy – goats, pigs, chickens, ducks, pigeons, donkeys, cows, calves, alpacas, peacocks/peahens and more!
Bring the kids, grandma and grandpa, friends and anyone looking for a fun time to our petting farm. Admission is free, but you can purchase treats to feed the animals and make a new friend or two. Food prices vary.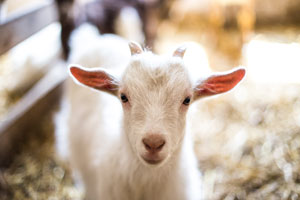 For fun Cedarburg field trip ideas,
Contact the Farm
to learn about party package deals.