Entertainment for the Entire Family

Cedarburg Creek Farm is a lot more than just a pumpkin patch. With music entertainers like Mr. Pickles, Deuces Wild and Downtown Harrison, there's always a good time to be had at the farm.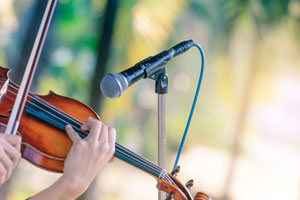 Past Fall Entertainment Performances Have Included:
Deuces Wild
Verdict
Mr. Pickles
Glen Gerard
Downtown Harrison
Downtown Harrison is a well-known singing impersonator whose voice will knock you off your feet. His amazing vocals can imitate lots of well-known singers such as Sinatra, Elvis, Johnny Cash, Neil Diamond, James Brown and even Tina Turner!
Mr. Pickles is an energetic, fun, one of kind entertainer great for the whole family! He will sing, dance, and play his trumpet and drums for everybody to enjoy.
Deuces Wild is an entertaining trio made up of live keyboards, energetic vocals, and rhythmic instrumentation. Their amazing music features vintage country, classic rock-n-roll, and R & B music of the 60's, 70's and 80's.
For fun things to do with your kids in Cedarburg, stop by our farm today or
Contact us Now
for more information.