Cedarburg Festivals
All of us at Cedarburg Creek Farm look forward to festival season all year long. With so much to do and see, Cedarburg Creek Farm's festivals are great for the entire family. From a variety of performers and entertainers to exciting attractions, you don't want to miss this festival season. In the past, we have had several family-friendly performers come to our farm and entertain our guests. Learn more about our live entertainers now.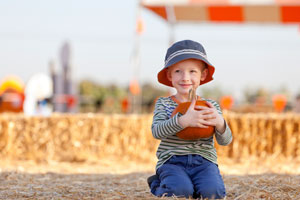 Attractions Include:
Antique tractor plowing demonstrations, courtesy of The Antique Power Reunion Club. Come and check them out anytime during the fall season!
Bounce houses by Country Aire Rides, LLC at Cedarburg Creek Farm, are available for your family, school, church, or corporate event in Washington and Ozaukee Counties.
Santa! Make sure you say 'hello' to Santa during our Christmas season.
Santa Visiting Hours for 2020:
check back for dates 2020